Come Work Out with With Us when it is Cold Outside!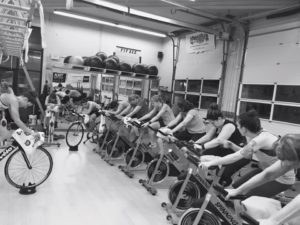 Winter is coming and we need to stay in shape! Our FALL/WINTER programs are a fun way to keep you in shape when the temperature is too cold outside! We will have several classes available. You choose how many times a week you want to work out with us!
A minimum of 6 – 8 women in each class is needed. If a class is cancelled because of snow we will do our best to make it up.
SESSIONS Fall/Winter/Spring 2016/2017
SESSION 1 – November 1, 2016 – January 27, 2017 SESSION 2 – January 30 – April 14, 2017
---
CLASS OFFERINGS – (10 week sessions)
LOCATION: sheJAMs Club House @ FITWELL, 49 Dartmouth Street, Portland, ME
A. MON. 6:30 – 7:30 pm SPINNING & CORE COACH: Cate SESSION 2 FULL
B. TUES. 6:45 – 7:45 am STRENGH COACH: Susan
C. TUES. 6:30 – 7:30 pm SPINNING *maineJAMs Our Men Spin!
D. WED. 11:30 – 12:30 pm SPINNING COACH: Delaney
E. WED. 6:30 – 7:30 pm TRX & BUTI YOGA COACH: Karen & Katy
F. THURS. 6:45 – 7:45 am STRENGTH PLUS COACH: Susan
G. THURS. 6:30 – 7:30 pm SPINNING COACH: Katie
H. FRI. 11:30 – 1:00 pm SPINNING & YOGA COACH: Andrea
______________________________________________________________________
SPINNING is a form of exercise with classes focusing on endurance, strength, intervals, higher intensity (race days) and recovery, that involves using a special stationary exercise bicycle with a weighted flywheel in a classroom setting. You can bring your own bike and put it on one of our trainers or use one of our spin bikes. Classes is 50- 60 minutes.
*maineJAMs SPIN- MEN ONLY – if you are a member of sheJAMs and your "man" has interest in our MEN's ONLY Spin Class, have him join in the fun! Men's only spinning is Tuesday night from 6:30 – 7:30 pm. Please sign him up under the members price. You will have to sign in and sign him up under your name to get this price. Please email us your man's name and email so we can get in touch with him.
SPINNING & CORE we spin for 45 minutes and end with 10 minutes of core!
---
STRENGTH
Our hour long strength class is focused on helping you to become stronger for your chosen sports and daily life. We will focus on core and full body strength, balance, mobility and stability using a variety of equipment including TRX, kettle bells, free weights, bands, Rip Trainer, Bosu, etc. This class is open to all levels and every exercise can be modified to fit your needs. We aim for a challenging, fun filled class that will keep you on track with your strength training goals.

______________________________________________________________________
STRENGTH PLUS
Our Strength Plus class offers the benefits of strength training with the added bonus of cardio. As with our strength training class we will focus on core and full body strength, balance, mobility and stability with a boost of cardio. We will use a variety of equipment including TRX, free weights, bands, kettle bells, Rip Trainer, Bosu, etc. to keep if challenging and fun. This class is suitable for all levels and all exercises can be modified to fit your needs. Get your workout done in a fun positive group!
______________________________________________________________________
TRX & BUTI YOGA
Each week we will switch back and forth for TRX Class with Karen then YOGA BUTI with Katy.
TRX Suspension Training is a full-body strength workout that utilizes a person's own body weight for resistance. Two suspension straps hang from an anchor, allowing for an infinite number of exercises that help to improve strength, balance, and flexibility. The TRX straps are adjustable and can make exercises both, more challenging or easier depending on the length and angle. This makes them ideal for all fitness levels.
BUTI YOGA – This calorie-scorching workout fuses power yoga with cardio-intensive tribal dance + body sculpting primal movement. Created by Celebrity Trainer Bizzie Gold, Buti Yoga utilizes the Spiral Structure Technique to sculpt + tone the deep abdominal muscles that stabilize and strengthen the body. Instead of linear movements, Gold favors movements that challenge the body along all planes of motion – THE RESULT – long, lean muscle with sexy feminine curves.
_____________________________________________________________________________________________________________
SPIN & YOGA
45 minutes of spin & 45 minutes of yin yoga to stretch out those muscles….
________________________________________________________________
| | | |
| --- | --- | --- |
| Days / Week | MEMBERS Cost: | NON-MEMBER Cost: |
| 1 | $100 | $125 |
| 2 | $175 | $225 |
| | | |
| Drop in | $12 | $15 |
MEMBERS ONLY:
Please login to see this member content
SESSION 1:
November 1, 2016 – January 27, 2017
SESSION 2:
January 30 – April 14, 2017
---
Non-Members:
SESSION 1:
November 1, 2016 – January 27, 2017
SESSION 2:
January 30 – April 14, 2017
OUR COACHES:
CATE WILSON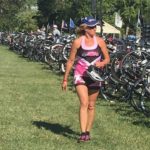 SUSAN SHEPARD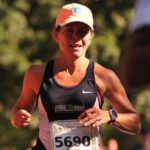 Susan is an ACE certified personal trainer, a TRX Qualified Group Instructor and TRX Qualified Functional Fitness Instructor. She lives in Cumberland with her husband, three kids and two dogs. Susan has completed ten marathons and also enjoys swimming, biking and horseback riding. As an avid runner and athlete she understands the role that strength training plays in a healthy lifestyle and how it can help to avoid injury. Susan loves to create a fun and challenging workout environment that welcomes all levels.
DELANEY CURTIN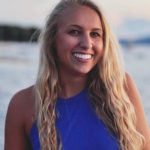 KAREN KELLY
If you know Karen well you will understand her passion for fitness and wellness. She has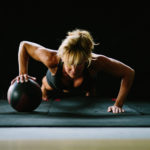 always led an active lifestyle and finds her comfort zone in any heart pumping, physically challenging activity. Karen is our TRX Suspension certified trainer, certified group fitness instructor and is also a personal trainer with the National Academy of Sports Medicine. She brings energy and motivation to every class to help push you beyond your limits and achieve your health and fitness goals. Karen is the owner of FITWELL!
KATY CHRISTIE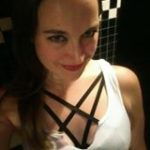 MAURA MALIA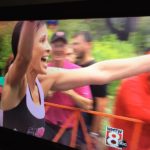 Maura is a RRCA Certified Run Coach, NASM CPT, Certified Spinning Instructor.
She has been active in the local wellness & fitness scene for many years. She is a licensed massage therapist and owns Heaven & Earth Day Spa in Windham. She completed her first triathlon this year with the Tri For A Cure. She has been running for over 30 years and been participating in marathons and half marathons for over 10 years. Her passion is helping people learn, grow and achieve more than they ever believed they could 🙂
ANDREA GLEASON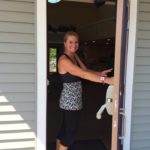 Andrea lives in South Portland with her family and works in Portland as the Director of Recruiting Services at Pro Search, Inc. She started doing triathlons 6 years ago and was immediately hooked. Andrea got her USAT Level 1 Coaches certification in 2009. Andrea wants to share her enthusiasm and love for the training that goes in to completing (notice completing rather than just competing in) a triathlon.
"I've found that my body responds much better to doing a variety of activity rather than the same thing day after day. Training with a group of women friends is not only fun and encouraging, but a great connection! I am constantly astounded by the power and strength of women!"