Dynamic Dirt Challenge @ Pineland Farms, Saturday & Sunday, June 3 & 4, 2017


SATURDAY, June 3, 2017 START: 9:00 am
The Dynamic Dirt Family Fest is a fun 2.5+ mile obstacle course designed to build a healthy active community of people. The event will help build stronger families, friends and co-workers while smiling and getting dirty. Ages 6 and up.
SUNDAY, June 4, 2017 START: 8:00 am
The Dynamic Dirt Challengeis a hardcore 4+ mile obstacle course designed to challenge your all around strength, stamina, mental grit. By registering in this off-road challenge, you will unlock a true sense of accomplishment, have a great time, and discover camaraderie with your fellow participants. You must be 16 to compete.
Click here to learn more at dynamicdirtchallenge.com
THE POWER OF SHE
All Women's 5K Bootcamp

Sunday, April 30, 2017
Before the Maine Women's Expo ~ Nonantum Resort, Kennebunkport, ME

Something magical happens when women gather to run together
in the spirit of taking bigger steps toward a better you!
"FUN ~ FEARLESS ~ FEMALES"
Bring your girlfriends, sisters, daughter, mothers, step-mothers, grandmothers, aunts and nieces. Men & children too!
Come celebrate the power of what a woman can do. The Power of SHE. The day will be epic.
______________________________________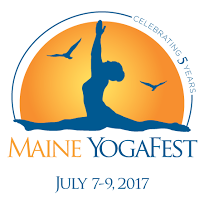 Maine Yoga Fest, July 7-9, 2017
The mission of the Maine YogaFest (MYF) is to create a wellness event for the Maine and New England community to come together, celebrate the healing powers of yoga and encourage a healthy, peaceful and compassionate way of living. Our vision is to build a premiere forum in Maine that provides a sense of togetherness and community among yoga teachers, studios and practitioners. By raising awareness of the physical, mental and spiritual benefits of yoga, we hope to strengthen the yoga movement and culture in our beautiful State.
______________________________________

Saturday, September 16, 2017
COED Olympic Triathlon – Relay or AquabikE
is partnering with to create the all new
.93 swim/ 24.7 mile bike / 6.2 mile run
This event will bring together athletes of all ages and abilities who enjoy being active and want to raise money for a great cause. This is for athletes who would like to do a triathlon in a smaller, less competitive atmosphere. This event was created to foster an atmosphere for those who train together to share each other's experiences and accomplishments, and revel in the energy that a group of people with common interests can generate! Great for first time triathletes or those doing an Olympic Triathlon for the first time.
The Lobsterman Triathlon is one of the most popular destination races in New England, attracting athletes from across the US. Ranked as a Top Race in America, The Lobsterman Triathlon and Aquathon features a stunning venue on the coast of Freeport, ME. A truly amazing Maine experience, complete with a full lobsterbake following the race, the Lobsterman is as good as triathlon gets.
Men's Health, Triathlete Magazine, Inside Triathlon, Competitor Magazine, and Fodor's Travel have all recognized The Lobsterman Triathlon as one of the top races in the USA. A true destination race, it draws a sell-out crowd from 30 states to Freeport, Maine. September 17th is the perfect day for this spectacular Olympic-distance Triathlon & Lobster Bake creating a full day endurance festival that will appeal to all types of athletes and their families. In 2016, The Lobsterman Triathlon will again almost certainly sell out months before race day.
Click here to learn more about the