UPCOMING MEMBER SOCIALS
We have an Upcoming Social for all of our members – new and old! . We hope to see you there!
Tuesday, July 11th @ Gorham Bike & Ski. 5 – 8 pm. Meet the Pro. Angela Neath.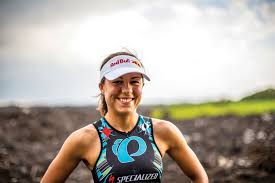 Angela Naeth has made a meteoric rise in the pro triathlon ranks. A track star growing up, she entered her first triathlon in 2006, a year after graduating from college. She won the race, despite the fact that she stopped between disciplines to change her clothes. She entered her first half Ironman triathlon — a 1.2-mile swim, followed by a 56-mile bike and a 13.1-mile run — in 2007 and she won that, too. By 2008, Angela decided to quit her job as a physical therapist to go pro as a triathlete and she hasn't looked back since. A native of Prince George, British Columbia, she now lives and trains from her home base of Las Vegas, Nevada. She completed her first full Ironman distance at Ironman Lake Tahoe in 2013, where she placed fifth. She took her first full-length Ironman victory at Ironman Chattanooga in 2014, and became the Ironman North American Champion in 2015. She excels at all three disciplines, but the bike portion is usually where she gains the lead. "The bike is my strongest discipline," Angela says. "It's so much freedom. The faster you go, the more exhilarating it is."
Come learn about LOBSTERJAM sponsored by sheJAMs and the LOBSTERMAN Triathlon! September 16th at Winslow Park, Freeport!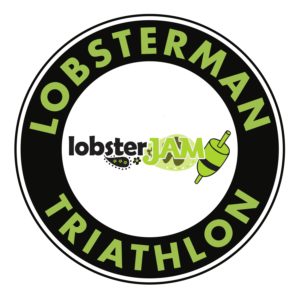 Cancer is not a gender specific problem – sadly it impacts us all. The 2nd Annual LobsterJAM brings together athletes of all ages and abilities to raise money for the Cancer Community Center. LobsterJAM is perfect for those new triathletes or those doing an Olympic Distance for the first time; individuals who enjoy being active and want to raise money for a great cause; and those looking for a smaller, less competitive atmosphere.
This race-within-a-race, allows participants to compete in a smaller field of athletes, in exclusive LobsterJAM waves. Athletes will be required to raise a minimum of $150, to benefit the Cancer Community Center. Athletes can compete as an individual or as part of a relay in the Olympic Triathlon or in the Olympic Aqua Bike
Be part of this truly amazing Maine experience, complete with an optional authentic Maine lobster bake following the race. And know you made a difference for individuals fighting cancer in Maine!
We hope to see you. Our Run Group will meet at Gorham Bike & Ski and run from there and back to the party!